Consignment
We offer a turn-key auction service which means we take care of all aspects of your consignment auctions in Green Bay.
We develop, prepare and place all marketing for print & digital advertising.
paid ads on Facebook
place ads in the appropriate news outlets
send out mailers to our extensive mailings list
place signage in suitable locations
arrange and advertise for public viewing and inspections
determine the best location to conduct the auction
orchestrate for qualified staff to professionally arrange and set up the auction
provide computerized clerking and check out of the auction.
Craigslist posts
Social media
Google adwords & keywords
Search engine optimization
Consignment Auctions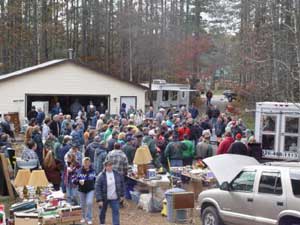 All auctions conducted by Massart Auctioneers Inc. are clerked and cashiered with state-of-the-art computer systems.
In 1981, we became the first in the state to offer computerized auctions. We have grown and updated on a regular basis to keep abreast with all the newest and most improved modern methods and techniques of serving our clients. Sellers can expect an itemized inventory within 21 days of the auction ending.
Bankers, attorneys and accountants are most impressed with the services we offer, making their job a bit easier and less time consuming.
We also take quality consignments to sell in our weekly online auctions. If you can't bring your items to us, we also offer a pick-up service for a fee.
Online auctions are conducted both onsite & from our auction facility.
Please call to schedule a time to drop your items off or have them picked up by our professional crew.